Meet the team at Rodger Bartholomew
If you're in Canberra and looking for an affordable, high quality, well-fitting suit, you can stop searching.
Canberra Menswear Specialists
Rodger Bartholomew opened its Civic store in the Canberra CBD in the late 1950's. The store moved from its original location in Kingston in 1954. Founded by Rodger Swan and Bartholomew Crowe, the Rodger Bartholomew menswear store continues to provide high quality menswear, the finest suits, fabrics and accessories to men of all ages.
David Swan
Owner
David is son of Rodger Swan, one of our original founders. David began working in menswear in a part-time capacity while finishing his schooling.
David has managed Rodger Bartholomew since 1990. David understands the Canberra fashion/retail market. David has coordinated Rodger Bartholomew's involvement in such local springtime events as "Fashions on the Field" at Canberra Thoroughbred Park.
Drop in a see David for a new winter coat, a pair of Loakes or advice with your footy tips.
Christopher J Powell
Master Tailor
Commencing his vocation in the fine dining industry, Christopher was to regularly meet gentlemen wearing designer garments made from some of the world's finest fabrics and cloth.
It was during this first decade where he developed a clear understanding of style and quality in menswear. This was not missed by the owners of Rodger Bartholomew, who recognised these traits in Christopher, and promptly recruited him. For the last ten years Christopher has worked as Rodger Bartholomew's master tailor, lead designer and custom-clothing specialist..
Christopher delivers a truly personalised experience, specialising in custom designed, perfectly fitted suits, shirts and coats for business, weddings, and formal events.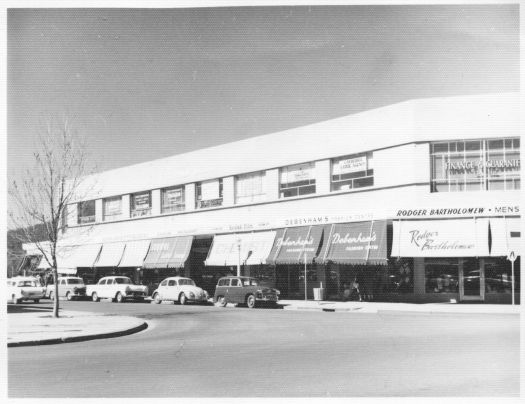 Fabrics of the World
The most premium selection of globally sourced fabrics including Dormeuil, REDA, Harris Tweed, Holland and Sherry
Bespoke Tailoring
Create a suit to your own taste and style. Choose fabrics and linings. Customise style options for lapels, buttons and finishings.
Designer Suit Deals
Our relationships with designers and suppliers allow us to secure great deals for our loyal customers.